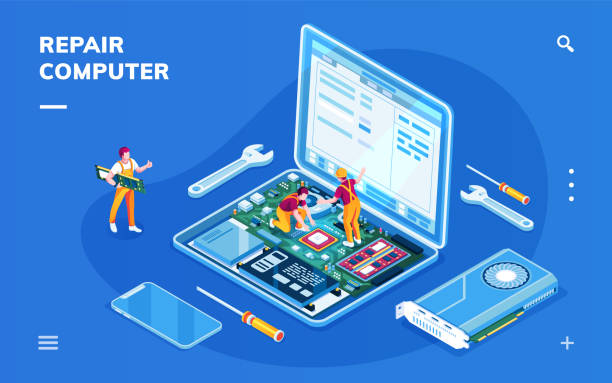 The mobile and laptop – both are the examples of advance electronic gadgets that have found their own space in the world! A woman living at home needs a handset for her personal use while on the other hand a student never misses carrying a laptop for college projects. Be it any sphere, both are playing an extraordinary role in the common life of the people
From the above, it is quite clear that mobile and laptop industry is flourishing in such a way that it is ready to offer a number
of career opportunities to the students pursuing the courses related to the devices. There are special courses on laptop and
mobile technology
that are job-oriented Courses, short-term, and extremely affordable. However, to choose between a mobile repair Vs laptop
repair course depends on a number of factors.
Which is better – Laptop Course or Mobile Course?
The answer lies in the interest of the student. This is because both are technically driven courses that cover concepts based
on the latest trend and updates.
laptop repair course focuses on the introduction of the laptop and its components, internal & external structure along with troubleshooting methods with the help of the devices, tools, and machines.
The case is also similar for the mobile repairing courses. In mobile technology courses students are given training on mobile ICs
and their working,
simple to advance tools and machines along with chip level troubleshooting. However, as a guide to select
between the two vocational courses, follow the below points:
Mobile courses are best for those who have a deep interest in the mobile gadget.
This involves checking the new mobile software
versions, resolving minor issues and carrying out phone assembling and disassembling independently.
The above aspect is applicable for the one want to pursue a laptop repair training in the coming future.
He/she tries to find more
Education Articles
about the laptop technology then the course is the best one.
Mobile repairing covers core hardware and the software issues.
A software issue is address through CDs, or by using a system.

On the other hand, a laptop is itself a complete computing system hence programs & applications CDs are mostly used.
However, with laptop motherboard a technician has to work hard.
When it comes to the future factor, both industries have their own benefits in a row.
Laptop servicing industry needs engineers

that can assist the customers for post-sales servicing.
One can earn high earnings for repairing the audio jack, laptop motherboard or even the sound card, etc., in the servicing department.
The mobile phone is a device that has become indispensable for a majority of populations whether living in rural or urban areas.
Its troubleshooting/repairing is a common concern for which people visit service centers and mobile repairing shops.
This means that by gaining experience in mobile training one can easily earn a financially secure life.
The discussion alone cannot tell us as which course – mobile or laptop repair will make a person earn better
Both E-gadgets serve different industries looking up for trained professionals.