No man born of a woman has ever seen me
Take a good look at this picture; This still image is a representation of the body, mind, that most of you have come to identify as bishops! This body, is a sentient 5ft4 earthly vessel; a house or container. But this vessel is not the same as its owner or occupant. It's possible you have met with this vessel, but none of you have ever met with the real occupant.
Before this sentient body was conceived, I am!
And after this body vanishes i am!
Before its birth and after its death, I am!
I am the holy manifestation of God in this earthen vessel.
We all have erroneously defined ourselves based on our identification with the body, forgetting the fact that we are not the vessel; we are the glorious holy treasure within the vessel. 2cor 5:16 we no longer identify men according to the body.
2cor 4:7 paraphrased from a spirits point of view, should have read, "we are the holy treasure of God in this earthen vessel". Yes! We don't have the treasure, we are the treasure of God in the body. We are that radiant majestic Spirit of sonship, that was always in the bosom of the Father, long before the creation of the world.
If man is not his body, then! "what are humans, that thou art mindful of them? Man is the breath of God interacting and holding a visible bodily form  together.
Etymologically speaking, the word "Human is gotten from the root (hue-mani even humanity) or (hue-manifestations). A hue* is the wavelength within the visible-light spectrum at which the energy output from its source is greatest. And *manifest* is the visible appearance that ensues when energy is at its lowest state or form. Therefore; man! Is a manifested being of light shining from his source. James 1:17 the father (source) of lights. by virtue of our source, we are beings of glory not of shame.
Gal 4:6. We are the Spirit of Christ* for the sonship of the believer, is not just a Christian doctrine. It is the eternal identity of man. "Abba Father", is a cry of identity. It's an exclamation, born of an inward realization that his spirit in us is us through our union in Christ* Selah!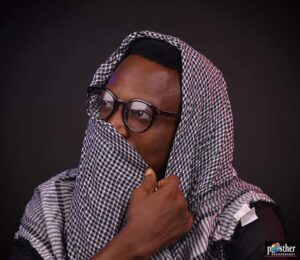 Ps..Bishops #TranscendingTheLimits