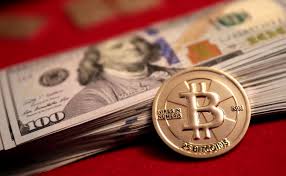 SCROLL DOWN TO WATCH THE VIDEO TUTORIAL
1.Go to this link :
2.Click on .. CREATE A FREE BITCOIN WALLET
3.Enter YOUR EMAIL AND
PASSWORD. should consist of ONE CAPITAL LETTERS,& SYMBOL
And Numbers
4.Click .. AGREE WITH TERMS and click to continue
5.Bitcoin Wallet Account Login Created with "IDENTIFIER"
Please Save the THE Bitcoin
( WALLET ID) DETAILS in a notepad.
Welcome Thank you for joining over 7 million Block chain wallet users.
6.The BITCOIN WALLET is already Created But you will need to go right back
into the EMAIL ADDRESS that you used to Create the account to VERIFY your Bitcoin WALLET.
Inside your EMAIL you will see " WELCOME TO MY WALLET"
VERIFY EMAIL. & "COPY YOUR WALLET IDENTIFIER " BELOW .
REMEMBER THAT YOU WILL ALWAYS USE YOUR WALLET IDENTIFIER TO
LOGIN INTO YOUR BITCOIN WALLET ACCOUNT AND NOT YOUR EMAIL .
7. Click on GET STARTED.. IT WILL TAKE YOU INSIDE YOUR BITCOIN WALLET
ACCOUNT. Click on "SETTINGS " at the left hand bar side of inside Account.
To put in your Mobile Phone Number.
FOR ADDITIONAL INFORMATION ON
"How To Get A Bitcoin Wallet Address Fast & Free"
8. Inside your Bitcoin Wallet Click On "RECEIVE" that is by the side of "SEND"
Then a Bitcoin will Pop up. Copy it and Send the Address to us.
Make sure every detail is correct .
9.INSIDE YOUR ACCOUNT ..GO BACK AND CLICK ON "SETTINGS"
DROP DOWN.. CLICK ON "PREFERENCES" YOU WILL DO SOME CUSTOMIZATION.
EMAIL IS VERIFIED.
THEN VERIFY "MOBIL NUMBER" AND ALSO
10.SEND US THE
WATCH THE VIDEO
https://youtu.be/CivtV8HM4qY
Share on facebook
Facebook
Share on twitter
Twitter
Share on linkedin
LinkedIn
Share on pinterest
Pinterest
Share on whatsapp
WhatsApp
Share on reddit
Reddit
Share on tumblr
Tumblr